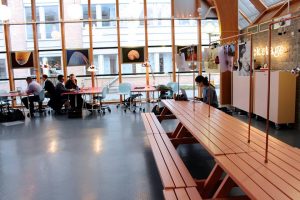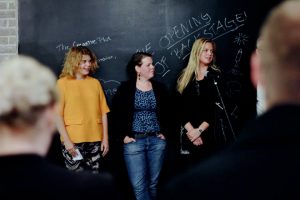 Ideon Innovation is a co-working space and one of Sweden's most renowned business incubators. It's mission is to develop innovative ideas into viable businesses with high growth potential.
OFFICE AND WORKSPACES OPTIONS
Ideon Innovation is located in Ideon Agora, a vibrant workplace for hundreds of entrepreneurs, business owners and coaches and others who work in the innovation system.
If you are a part of the incubator you pay 1750 SEK / month during your first work year, and during your second work year you pay 2500 SEK / month. This includes an office space, business coaching within finance, PR, business planning and invites to exclusive events.
They also have the co-working space Backstage. A place where entrepreneurs from tech industry, the art sector and students meet. This is not a part of the incubator but the business coaches are around all the time if you have any questions. To be a part of the Backstage there is a costs of 1450 SEK / month.
EVENTS AT IDEON INNOVATION
Pitchers Corner
Every Tuesday at 09:30 they gather at the Backstage. Startups get a chance to practice their NBC-pitch, a 60 second pitch. After you delivered your pitch you get constructive criticism from the audience. There is also have a grand master pitch in the audience that in the end decided who wins Pitchers Corner. The winner gets 1000 SEK, anyone can participate.
If you would like to know more and to sign up, contact Per Garvell.
pg@ideoninnovation.se
+46 (0)734 08 73 68
Tuesday Breakfast
To get the different companies, operators in the innovation system and investors to mingle with each other, Ideon Innovation have a breakfast every Tuesday. Between 09:00 – 09:30 sandwiches, coffee and juice are served.
CONTACT INFORMATION
You can reach Ideon Innovation at:
Location: Scheelevägen 15, 223 70 Lund (Entrence from Ole Römersväg)
Phone: +46 46 286 50 50
Email: info@ideoninnovation.se
Web: http://ideoninnovation.se/sv